With all of us now in lockdown, stuck in our homes for the foreseeable future. There is no doubt that some of us are feeling a sense of despair. What am I going to do at home all day? How can I stay productive and keep my mental health in check? With so many things up in the air at the moment, it is normal to feel anxiety creep in. However, it doesn't have to be all doom and gloom.
According to a study made in 2010, it was recorded that participating in a creative activity each day was associated with a boost in happiness and a sense of meaning. Activities such as DIY and Gardening were found to lead to a decrease in the stress hormone cortisol, and participants who spent more than 10 weeks being creative and keeping busy made new connections in their brain related to stress resistance.
So in the good spirit of boosting our feel-good emotions. Here are some Top Tools to help you stay creative and busy during your time at home.
Dewalt DCM5713X1 54 XR Flexvolt Split Shaft String Trimmer
Did you say gardening helps to lower stress hormones? Well, get landscaping with the Dewalt Flexvolt Split Shaft String Trimmer! The Dewalt Flexvolt Trimmer has a 54V brushless motor, which helps to deliver fast results over small and large areas. Its performance is equivalent to a petrol trimmer with its patented gear drive guaranteeing cut speed under load. Its 38cm cutting swath ensures a fast efficient job, letting you move on to your next job in no time!
Dewalt DCM572X1 FlexVolt XR Blower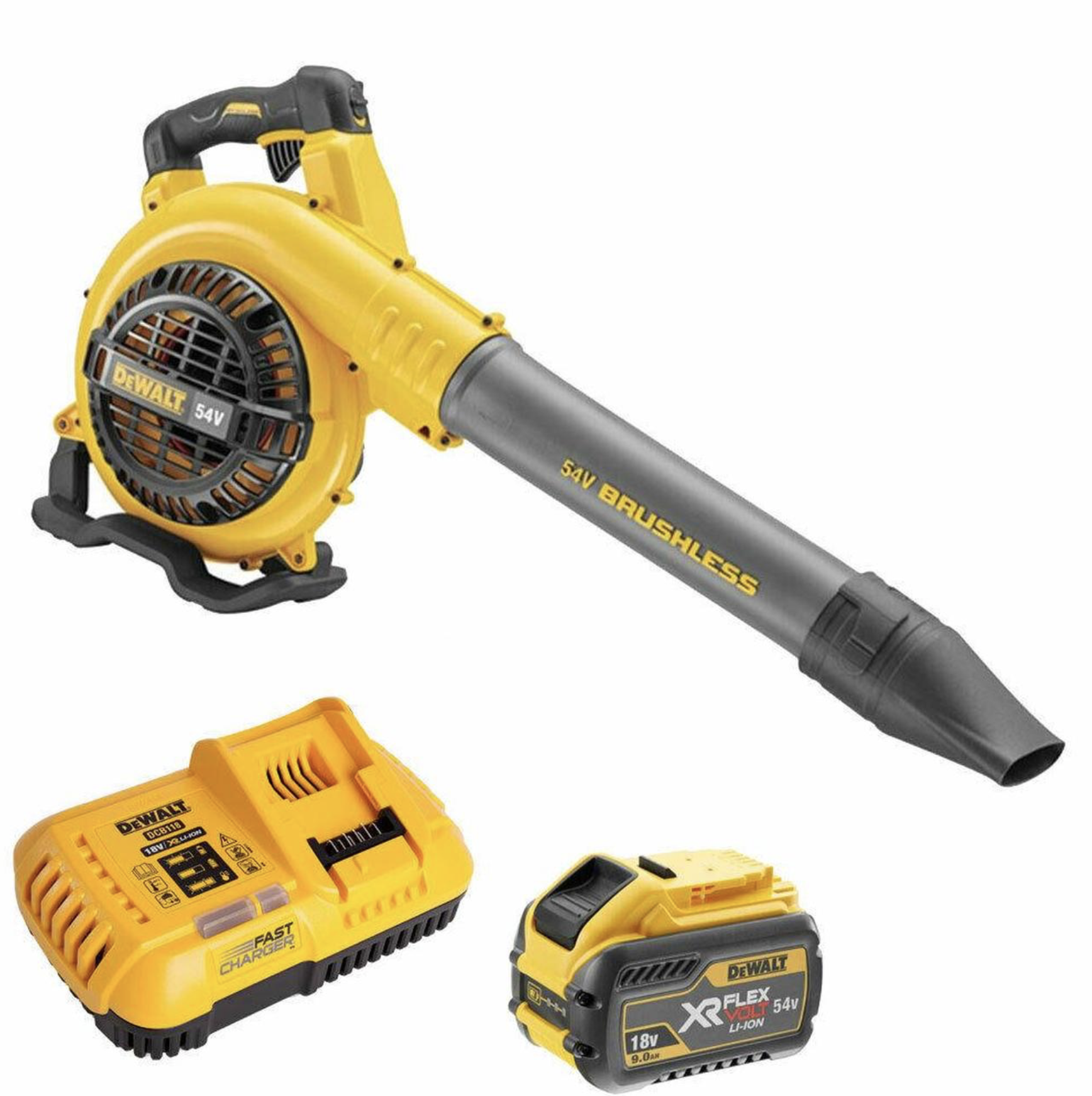 Clean up your outside areas with the Dewalt Flexvolt Cordless Blower. They are the world's first convertible 18/54 Volt batteries, offering unprecedented levels of power. Designed for comfort and control, the Dewalt DCM572X1 FlexVolt XR Blower is equipped with a variable speed trigger with lock, allowing you to maintain your chosen power level without having to hold your finger on the trigger!
Dewalt DCM575X1-GB 54v 1x9.0Ah Li-Ion Flexvolt Chainsaw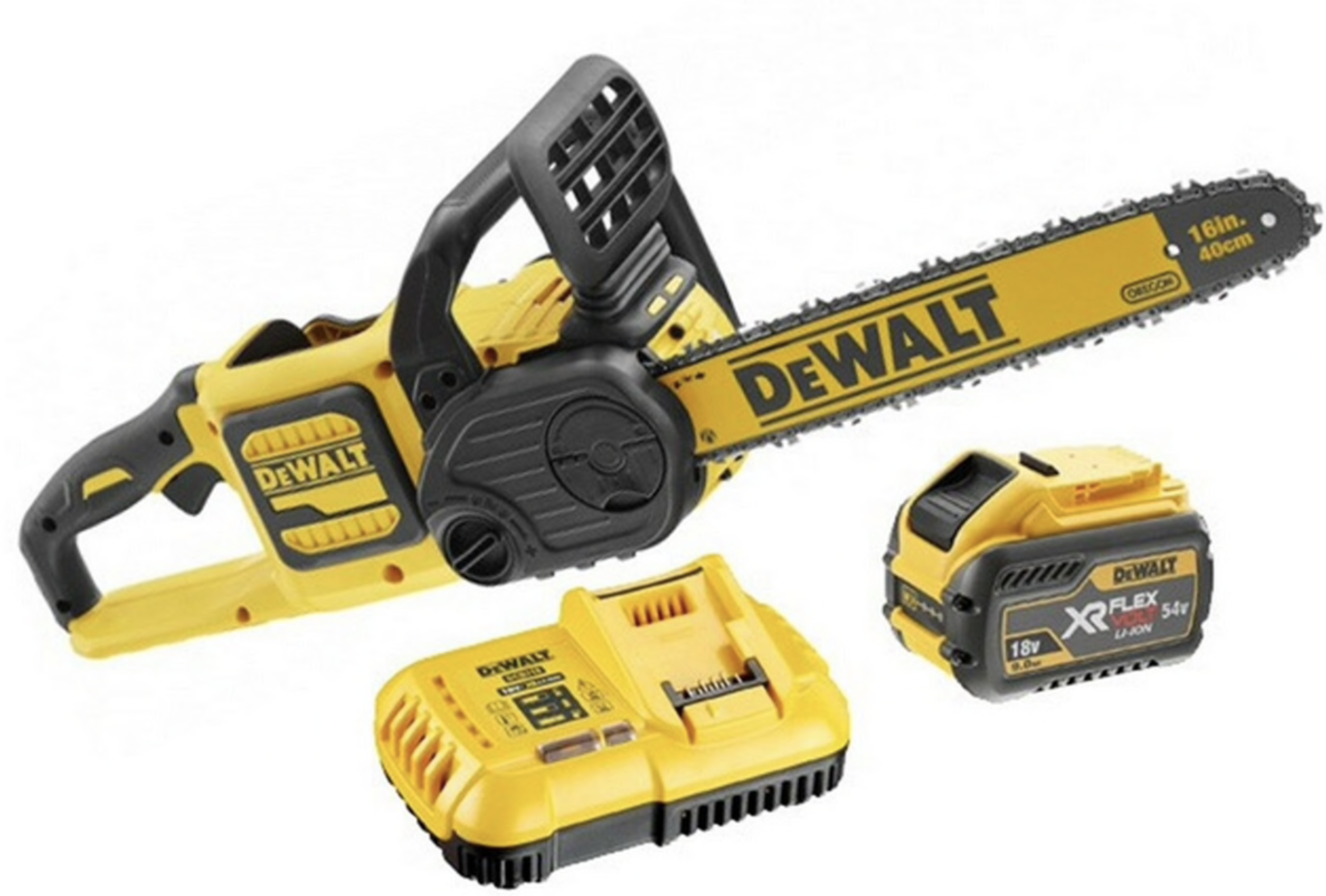 Pruning and cutting back trees is not only pleasing to the eye, but it is good for the health of your plant. Cut back large bushes and trees with the Dewalt Flexvolt Chainsaw. This Chainsaw offers an efficient and powerful brushless motor which can deliver up to 6x6" cuts per charge. With an over mould grip to make prolonged use comfortable and easy.
Black + Decker BDCDD12HTSA 10.8V Cordless Drill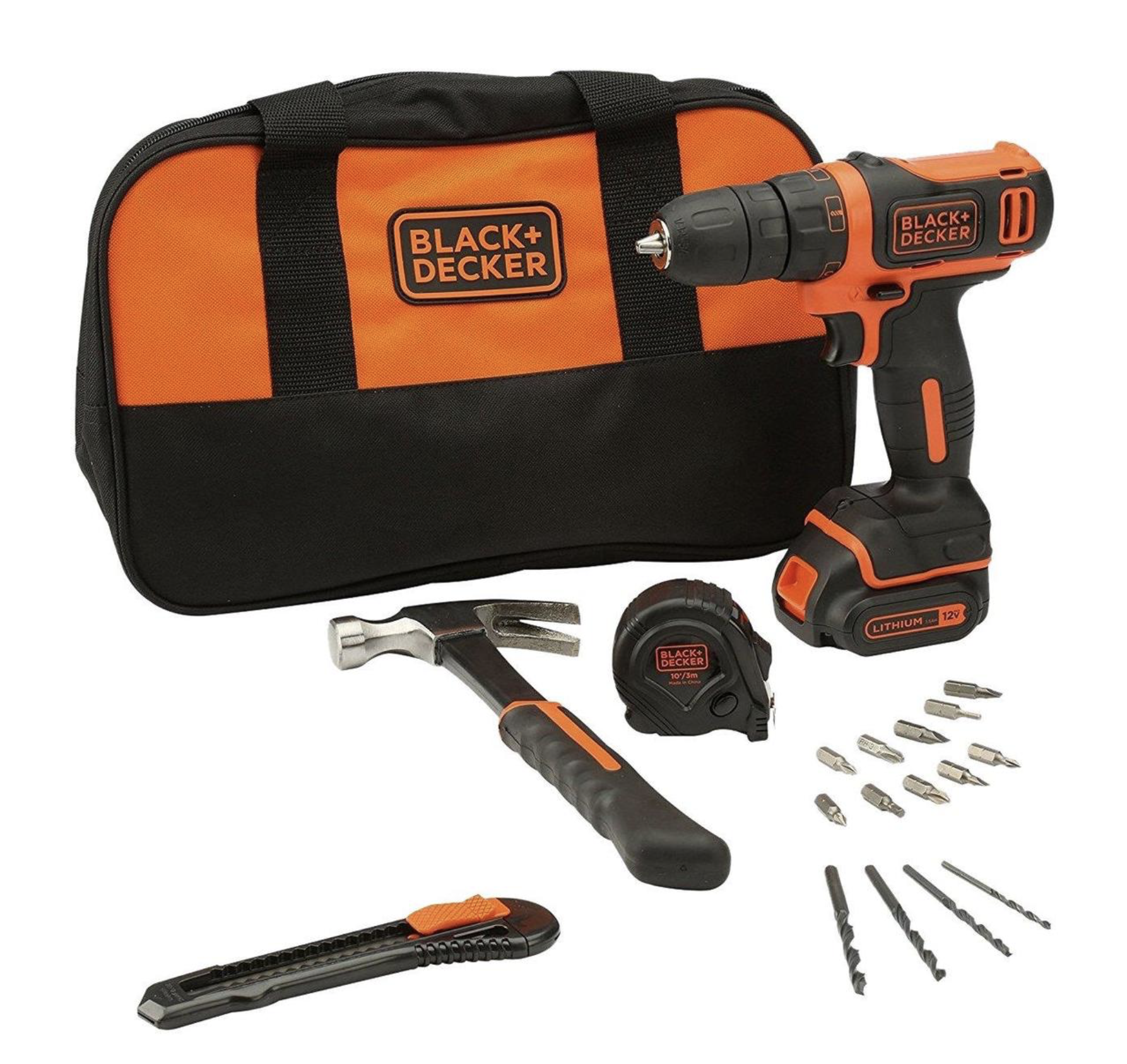 You can't build your creative masterpieces without a good quality cordless drill, and there is no better bargain than the Black + Decker BDCDD12HTSA 10.8V Cordless Drill 24pc Kit! Ideal for work even under the most difficult to access areas, this drill is great for drilling wood, metal, plastic and screwing/unscrewing. Comes with 20 accessories and soft carrying case. This drill is a must-have in your toolbox!
Makita M9203 MT Series 1/3 Sheet Orbital Finishing Sander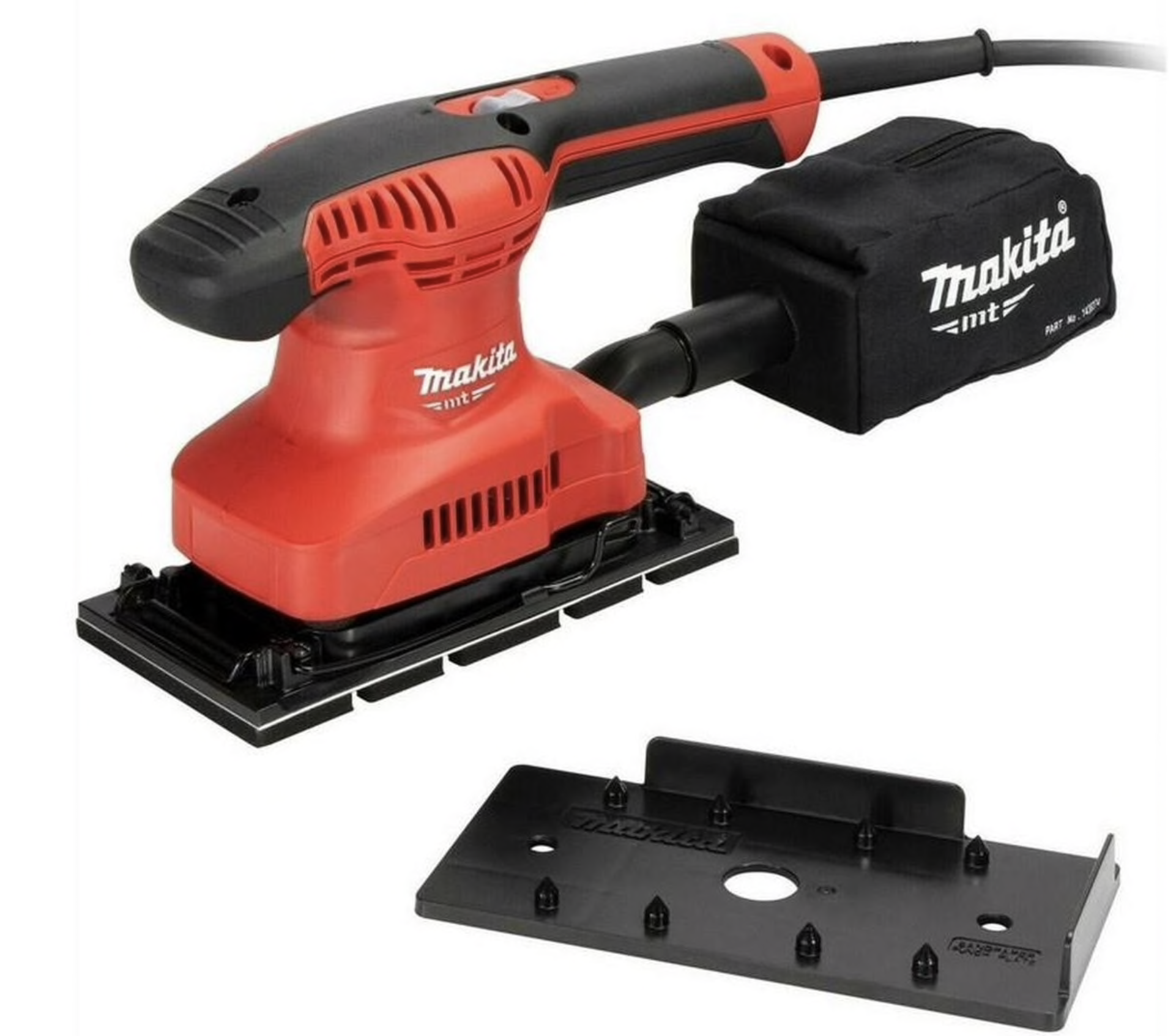 Whether you are working on a woodwork project or taking this time at home to resurface your walls. The Makita 1/3 Sheet Orbital Finishing Sander is perfect for the job. Produced to a standard far exceeding that of many tools intended for the DIY market, the MT series combines industrial build quality with fundamental professional requirements, without the professional price tag. It has an integrated dust collection system for easy clean up with 24,000spm sanding strokes per minute.
DeWalt DWE315B Oscillating Multi-Tool with 37 Accessories & Bag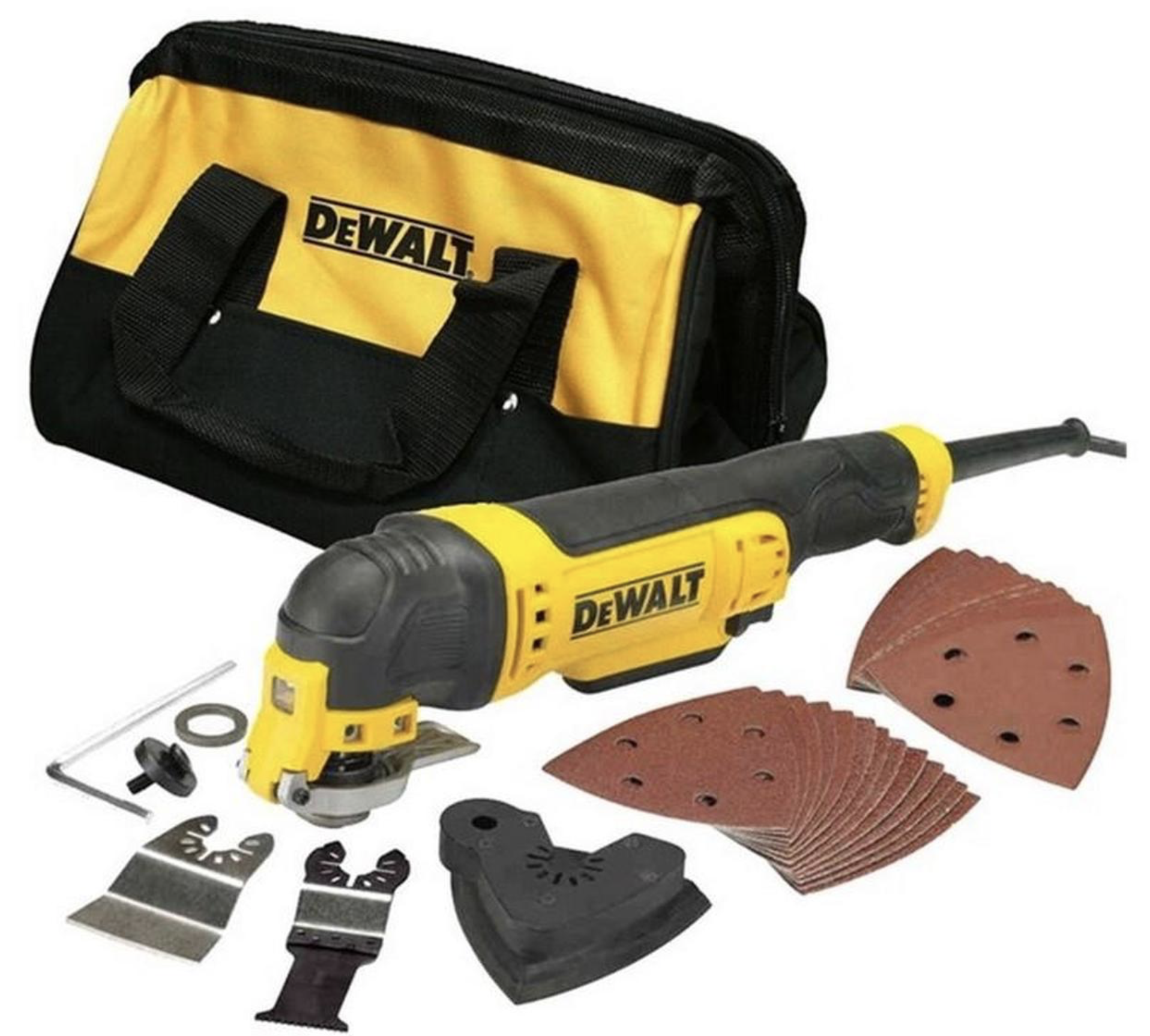 An oscillating multi-tool is one of the most useful tools to have in your toolbox. Its versatility lets you complete numerous tasks and jobs with the need for only one tool. Supplied with a 37 piece accessory set, you can cut, saw, sand and more. It features quick accessory change and adjustment with no hex key required. Start on those creative projects today with Dewalt's Oscillating Multi-Tool.
Bosch 12v Twin Pack GSB Combi Hammer Drill + GDR Impact Driver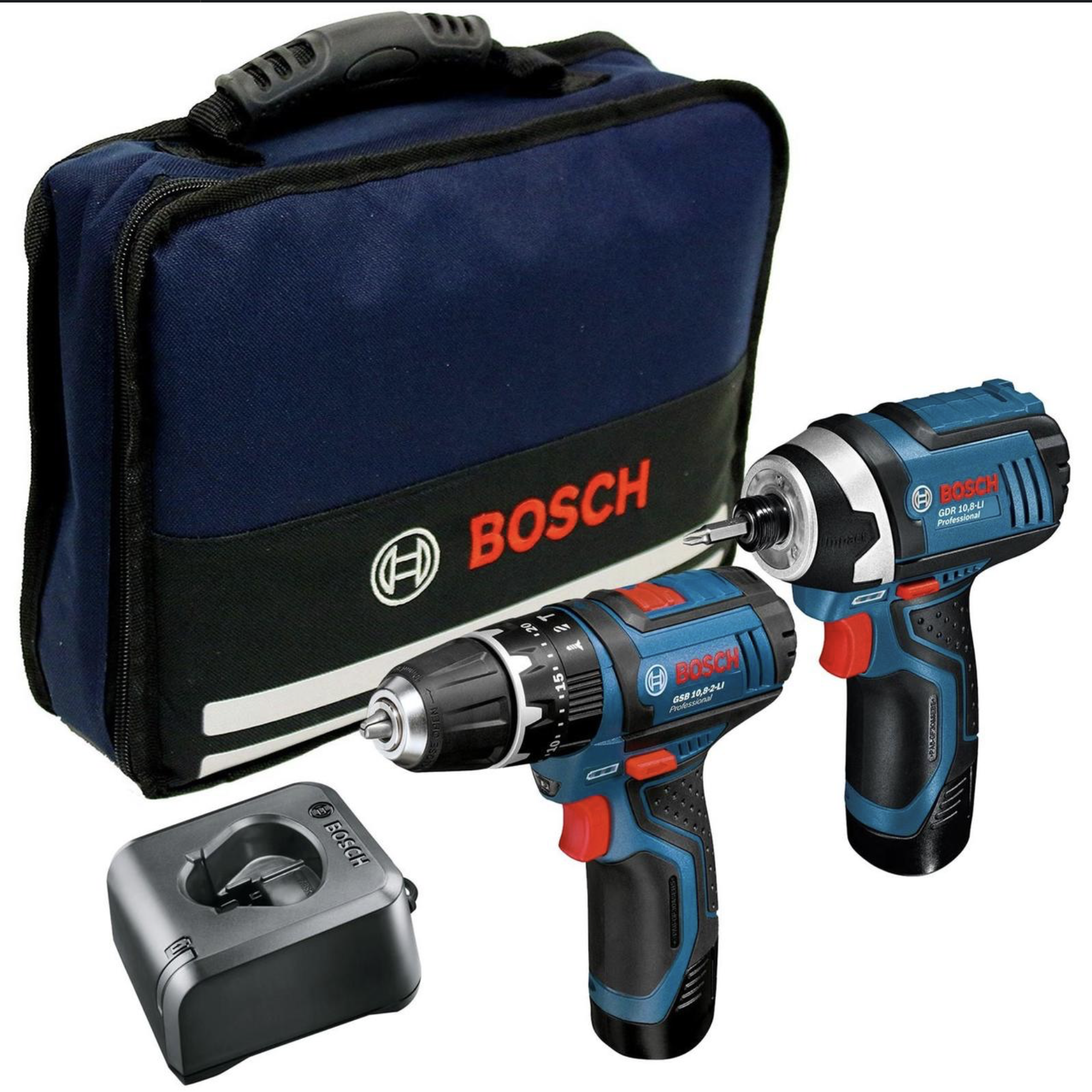 A Combi Hammer Drill is a combination of a drill driver and a hammer drill, allowing you to complete two jobs with one tool. You can drill holes, drive screws, hammer and more. The Bosch Twin Pack Combi Hammer Drill has the shortest design in the 10.8 Volt class for optimum handling, especially when driving screws overhead and in tight spaces. Motor brake for precise work and integrated LED light for illuminating the work area. This drill is another perfect tool to help keep you busy during lockdown.
Metabo KGS216M 216mm 8" 1500w Laser Slide Compound Mitre Saw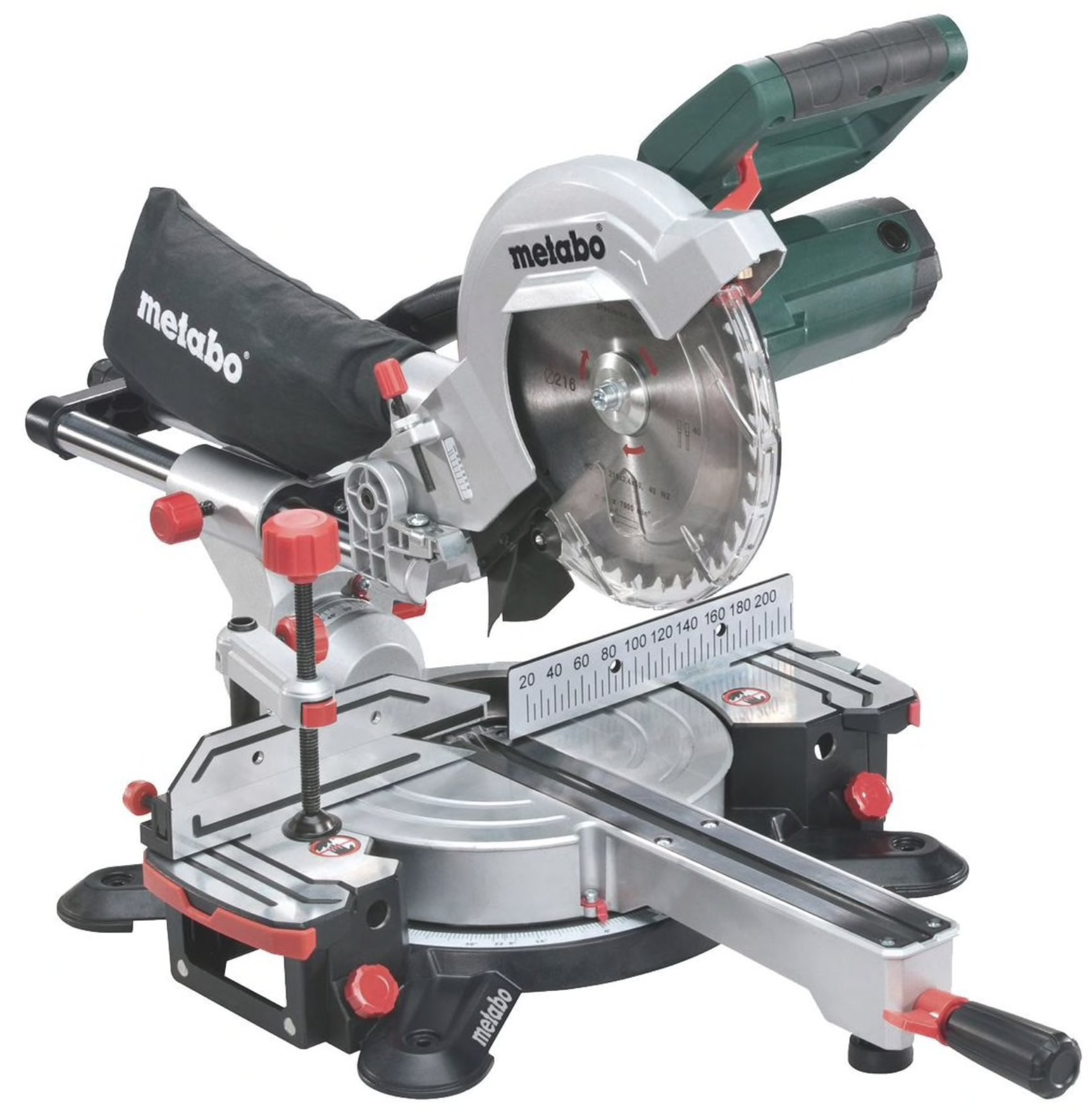 Feeling brave and attempting to make that treehouse for the kids? Then you need a Mitre Saw! A mitre saw also referred to as a drop saw is perfect for those creative projects where large pieces of wood, or other material, needs to be cut precisely. The Metabo Laser Slider Compound Mitre Saw makes the hardest of jobs easy, with its sliding function for wide workpieces, compact lightweight design and laser cutting line. You will have the family in awe at your DIY skills.
Paslode IM350+ Li-ion Gas Framing Nailer
If you are making that treehouse then you will need a good quality framing nailer to complete the job. The Paslode IM350+ Li-ion cordless framing nailer has been the market-leading tool in timber to timber construction for the past 30 years. Proven, unrivalled gas technology provides performance and reliability. With its multi-angled teeth nose probe providing additional bite, preventing tool sliding and positive placement in timbers. The Paslode Gas Framing Nailer is the best nailer for all of your timber projects!
Whatever you decide to do to pass the time and keep your brain ticking. AHC Powertools are here to assist you with all fo your tool needs!