Ochils Mountain Rescue Team & Us
We've got some friends who were in need of our help, the Ochils Mountain Rescue Team are a charitable search and rescue organisation who work tirelessly to locate and recover people who have found themselves in difficult situations in the outdoors. No matter the weather or the time of day this incredible bunch of people have saved countless lives and pulled off impressive rescues.
Working with not a huge amount of resources, only 35 people with specialist training and their canine companionstheir entire running costs are supported by donations and fundraising.
Where do we come in?
We spoke to OMRT and asked if they'd like a brand new DeWalt DCMW564RN FlexVolt lawnmower to help keep their grounds tidy. Their old mower had seen better days and so we partnered up with DeWalt to make sure the guys at OMRT had one of the best cordless mowers available!
Delivery
AHC Tools director Barry went up to deliver the machine in person and continue our long standing partnership with this incredible team of people, only after showing it off and mowing the door mat to bits… smooth!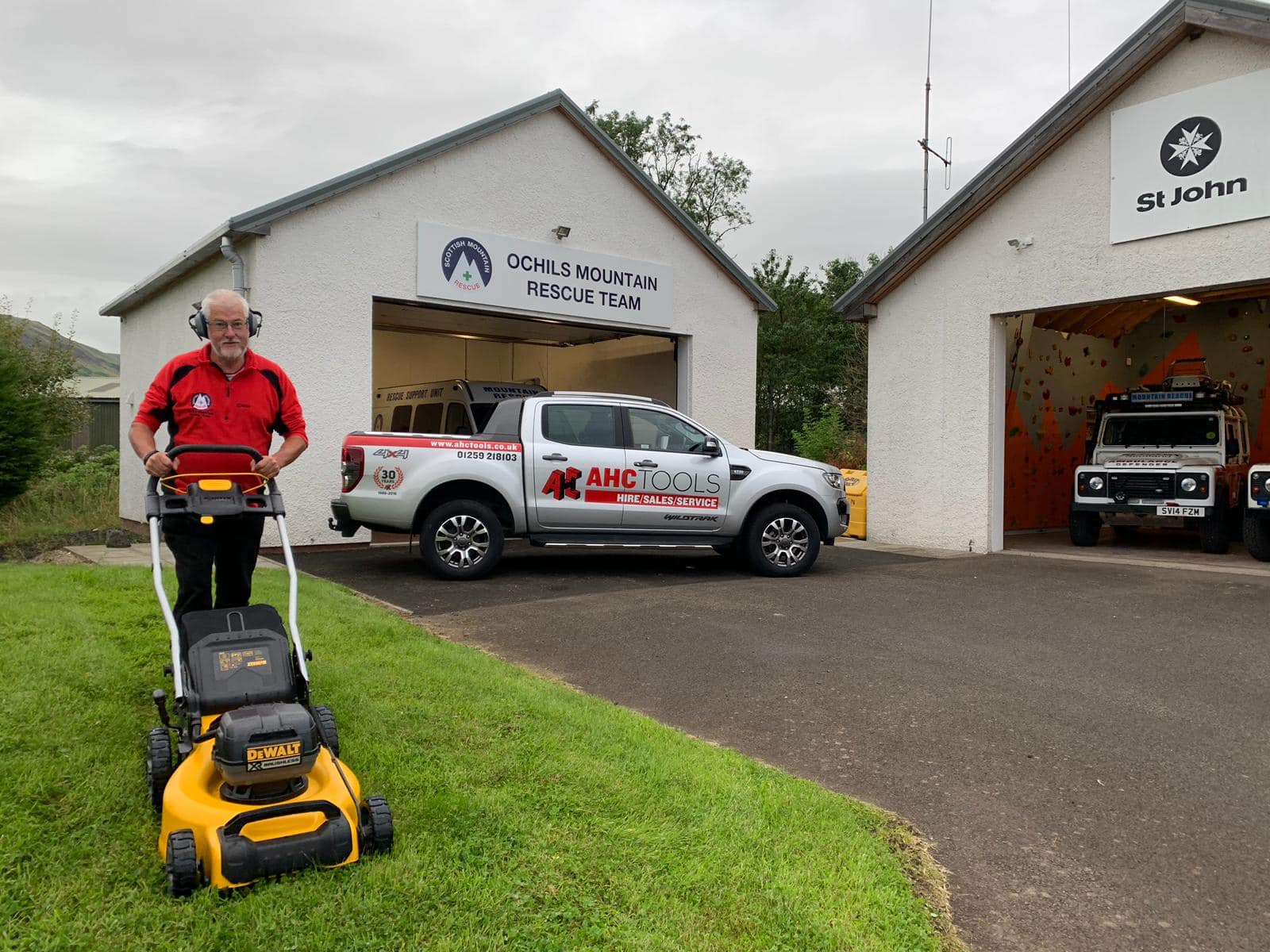 How can you help?
All the information on how to help support the Ochils Mountain Rescue Team can be found on their website. If you can make a donation, sponsor them or even volunteer to help out! We are sure they'll be delighted.