We all expected great things for 2022 and now....the machine you've all been waiting for is finally here.... the New Makita DKT360 36V LXT Cordless Kettle.
As you might've heard, Makita has released a new 2 x 18 Volt cordless water kettle that can boil up to 0.8L in 8 minutes. No longer does a job site with no/limited electrical supply mean you have to go without your daily cuppa. This machine can boil once on 2 fully charged 3.0Ah batteries or twice on a pair of 5.0 or 6.0Ah batteries. And at only 3 kilos this is easy to transport and features a carry handle for added convenience.
The kettle also has an anti-spill lock button and thanks to the dual layer structure offers high heat retention while keeping the kettle surface cool. As a bonus safety feature, it only works while grounded meaning if you lift it mid boil it automatically shuts off.
Top Features:
Boil-dry protection

Kettle stops boiling automatically when either kettle or power supply stand is lifted

Auto shut-off after boiling with warning buzzer

Removeable lid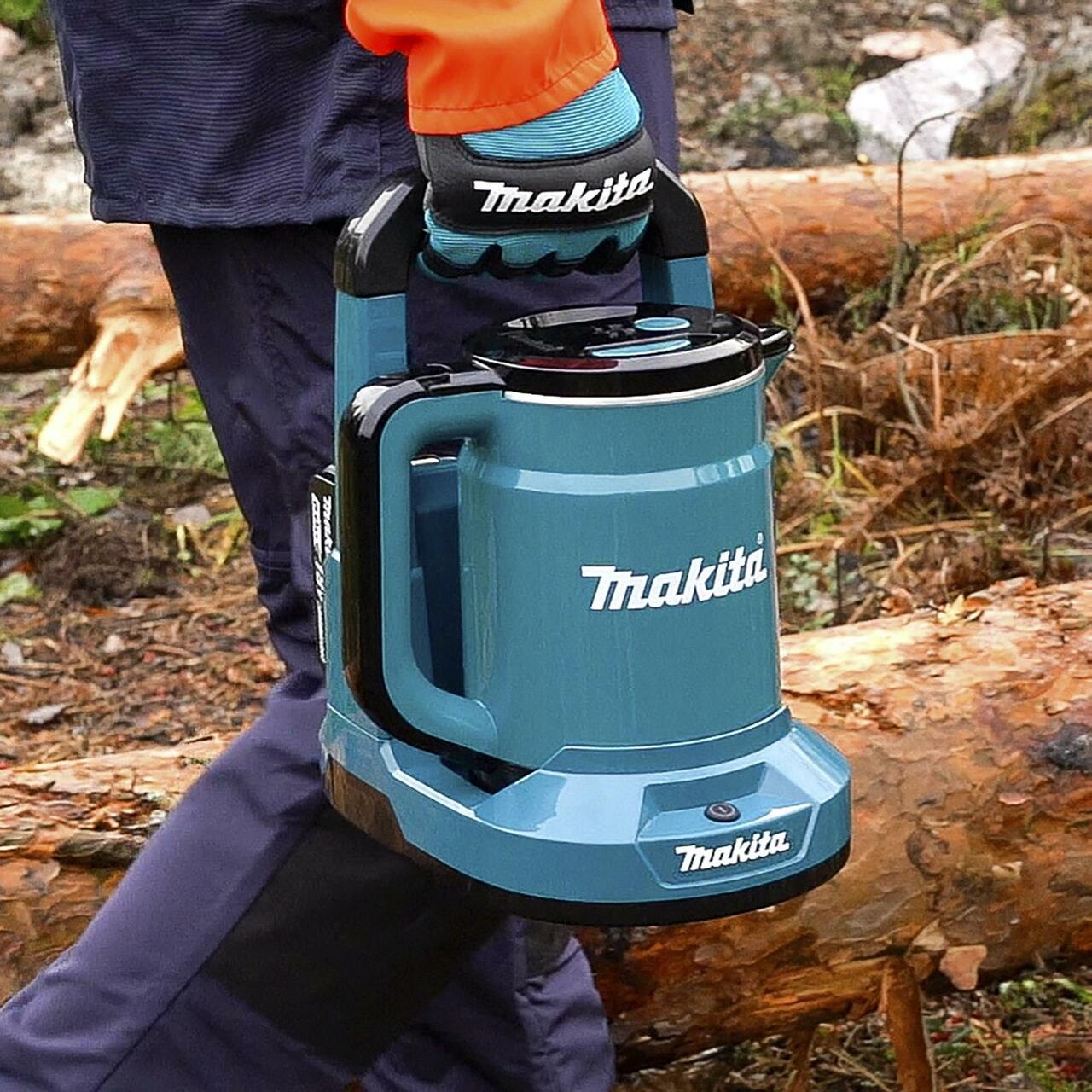 At around £170 it's not the cheapest but it'll all balance out with your new diet of pot noodles and instant porridge (now made easily on the job!).
Top 'Just Add Water' Uses:
Tea

Pot Noodles

Coffee

Hot Chocolate

Hot Dogs

Mashed Potatoes

Porridge
Essential or Extra ... you tell us!