Looking to add a Nailer to your kit but not sure where to start? Have some nails but no gun? Worry not, we've got some tips to help you find the right one for the job.
The Basics
There are so many aspects to nail guns it's easy to get confused between all the options. This post will pick out a few key points to look out for and hopefully help guide you to finding the right one (we might even have the perfect one in stock)! A start to breaking down different nail gun types is: based on power, application, or nail type.
Power is relatively self-explanatory. Much like other power tools you can have battery powered nailer, which are reliable and convenient but not necessarily as powerful. Or battery and fuel guns which use small batteries as well as a gas cartridge making it more powerful without losing much convenience. Electric guns run from mains power so you'll need a power supply close to where you want to work. And pneumatic nailers rely on a supply of pressurised air, which makes them more powerful but you have to deal with an air hose and compressor.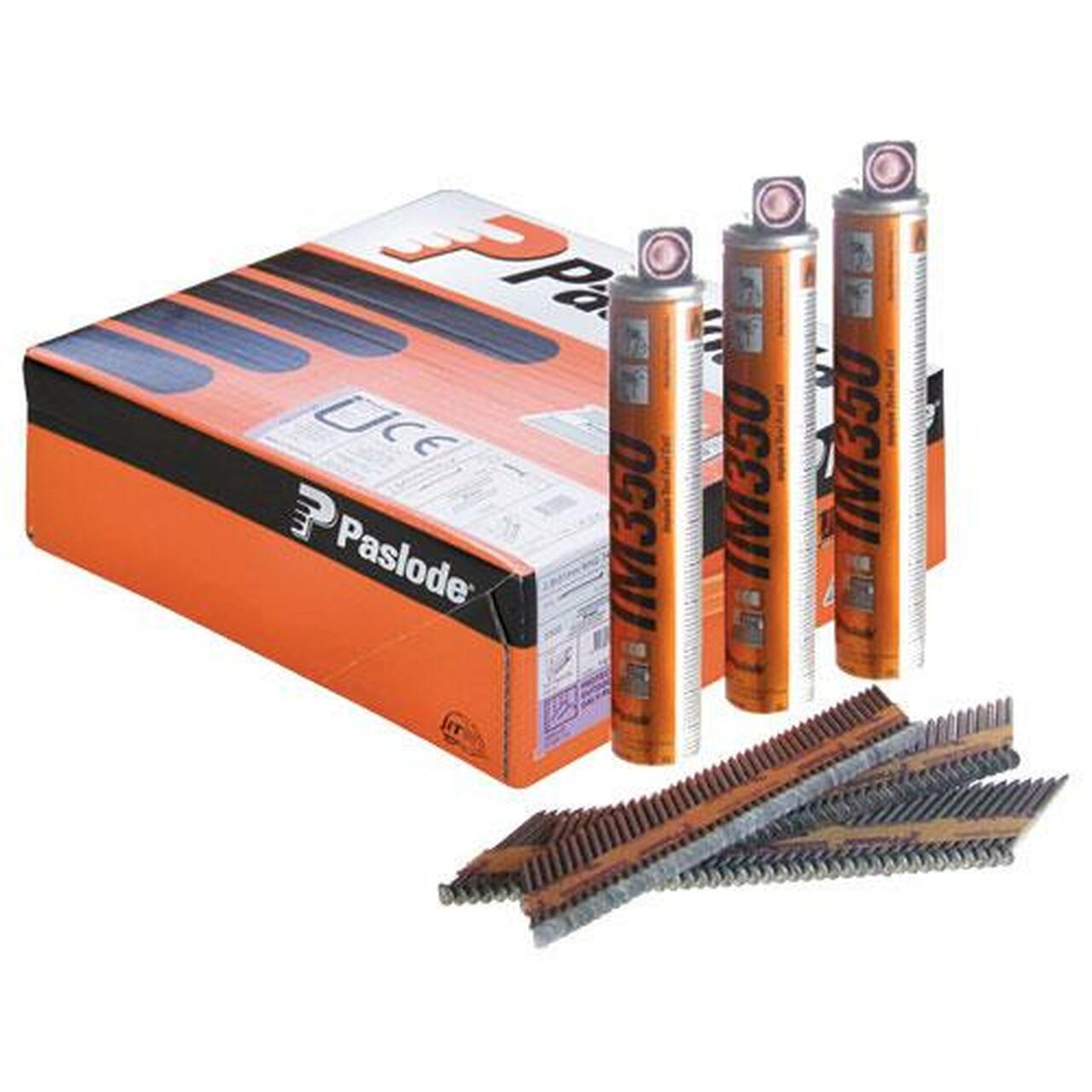 Nail type will also help you narrow down the nailer you need based on the size and thickness of nails you need for the job. Go too small and it won't hold, but too big and you could split and damage your material.
Application is the best place to start in terms of narrowing down which nailer you need.
If you're looking to complete rough woodwork or construction jobs where the nails will be covered later, then you can look at 1st fix, or framing nailers. These are ideal for jobs such as framing, roofing and flooring because they tend to be more powerful and use larger nails.
If you're doing more delicate work where a clean look is needed, a 2nd fix gun, or a finishing nailer is the best one for you. These are perfect for smaller nails which are more discreet, the ones you'd use for door frames or skirting boards where you don't want them visible. Because they're smaller, they cause less splitting and are perfect to 'finish' off your work.
As you can probably tell, most tradesmen need both of these to be able to see projects all the way through, starting with their 1st fix and finishing it off with a 2nd fix nailer. If you need both, check out this great starter kit from DeWalt which has a 1st and 2nd fix nailer as well as two 5 Ah batteries, a charger, and a tool bag.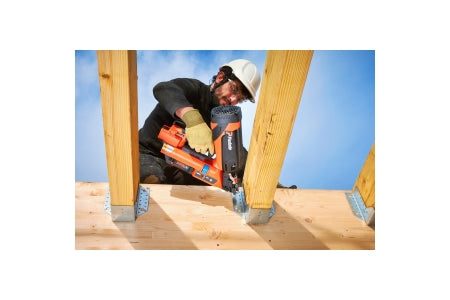 A final type of nailer, one of the best in the market, is the positive placement nailer. These are ideal for use in construction to efficiently install hangers, brackets and straps (not for general use). The Paslode PPNXI nailer pays for itself by how significantly it reduces the amount of labour required for the job. It's so accurate and quick, you'll wonder why it took this long for you to buy one. It even has the power to drive hardened twist nails into solid wood beams and eliminate nail jams.
---
Choosing a 1st Fix Nailer
As I mentioned earlier once you've decided the application, there are a few other factors to consider. Mainly this comes down to power and nail types.
Paslode offer nailers which use fuel and batteries, ideal for tradesmen who will be using it on a day to day basis and need a stronger nailer.
If you aren't looking for a nailer to use daily in all conditions, check out battery powered options. If you have a preferred brand, you can't go wrong sticking with them and using batteries you'll already have in your kit. As long as the nails you need to use for your project will fit!
Once you're at this stage of your decision process, there are many more factors you can consider, but an easy way to start is to compare a few options on the market and start to figure out what you need.
Framing Nailer Options in Store:
Paslode IM350+ Gas Framing Nailer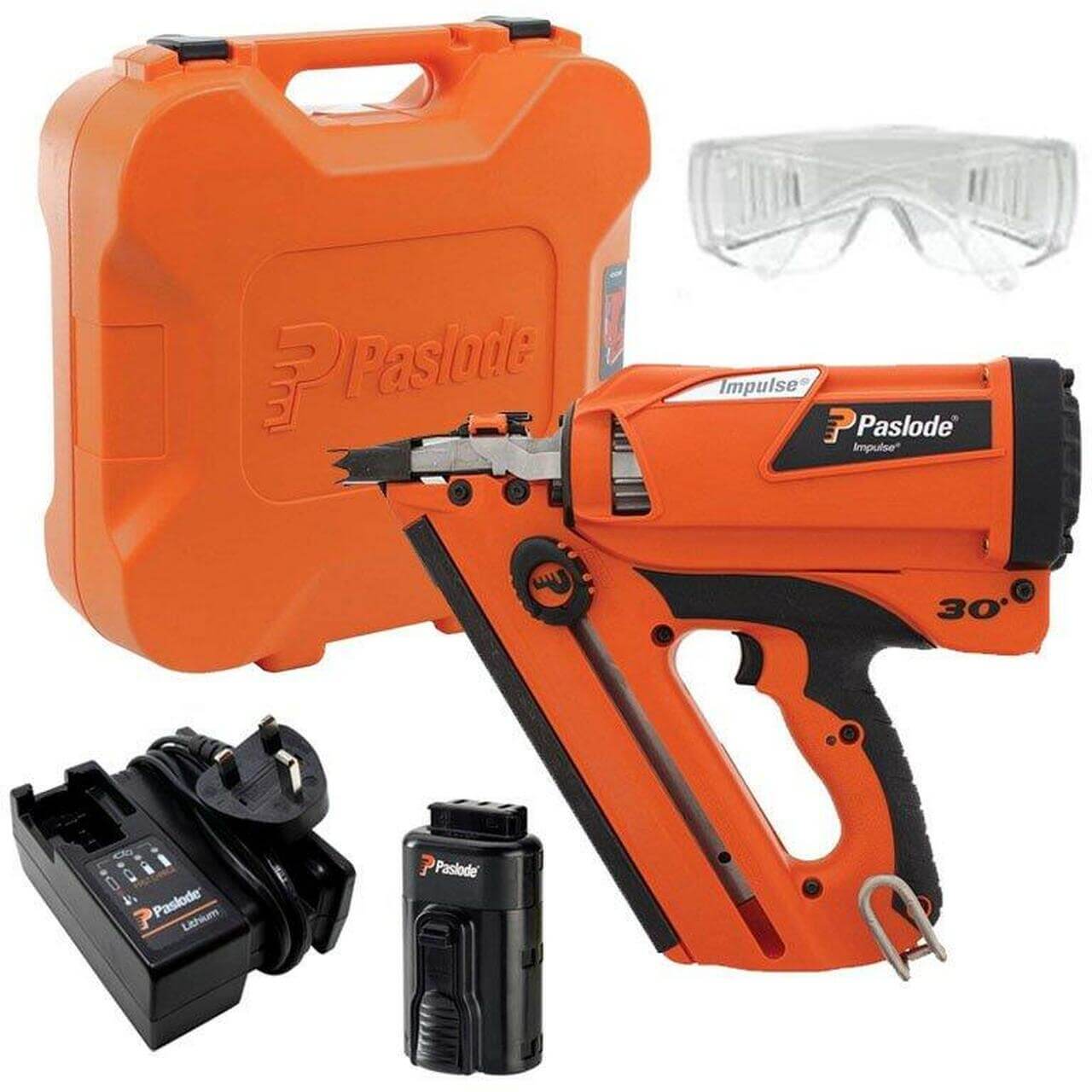 Features:
200 shots in 2 min, 9,000 shots per single charge
Mechanical functionality with of/off battery
82J of power
Paslode 360Xi Cordless Gas Framing Nailer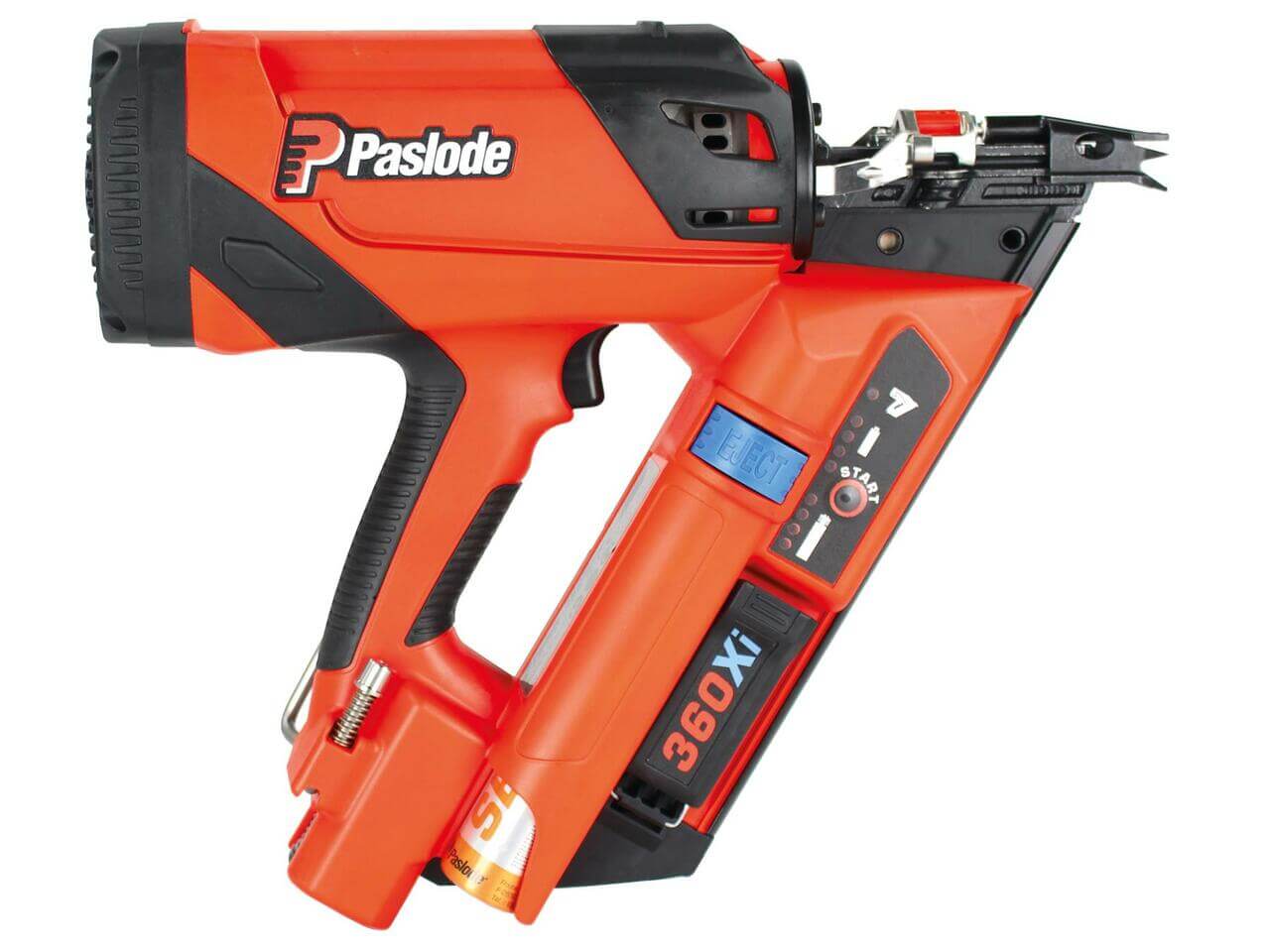 Features:
105J of power
13,000 shots per single charge
LED indicators showing remaining fuel & power
HiKOKI Brushless Framing Nailer Kit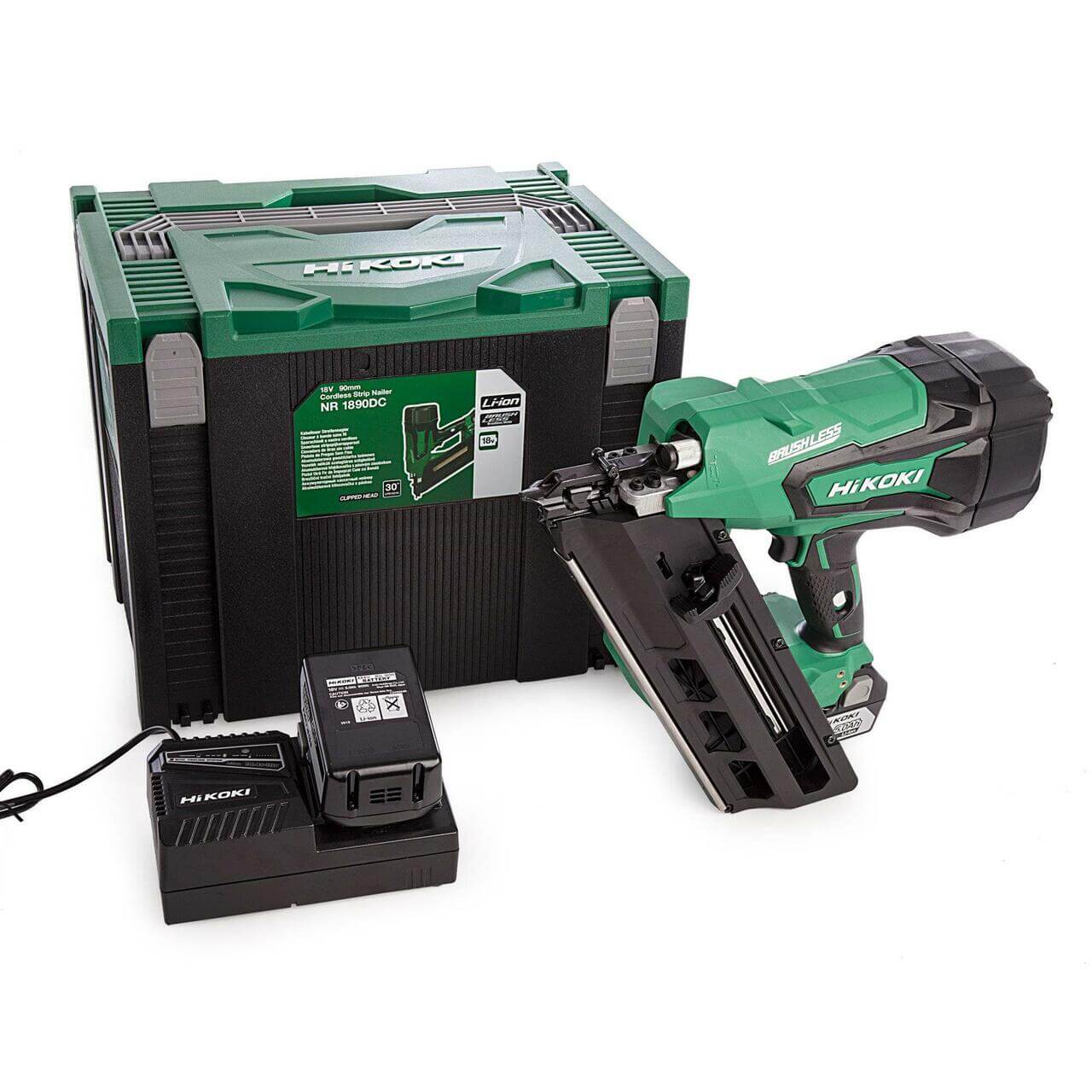 Features:
47 nail capacity
2 nails/sec
Air/Spring Drive system for less recoil
Accepts 50-90mm nail lengths
DeWalt DCN692 (In Twin Pack Kit)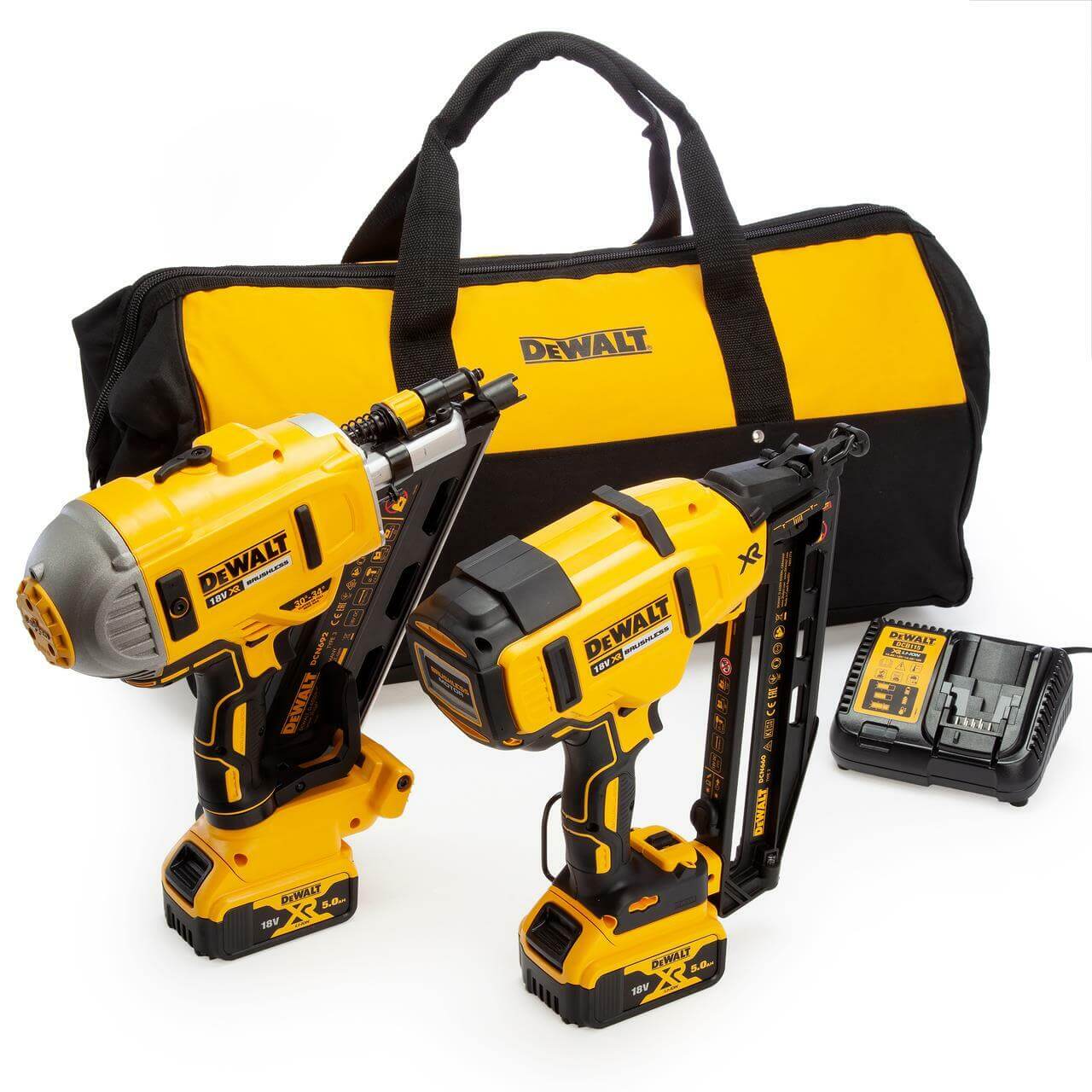 Features:
Brushless motor, less recoil
2 speeds, and operating modes for accuracy or production speed
Depths can be easily adjusted
Accepts most clipped head and off-centre round head paper tape or wire weld collated framing nails
---
Choosing a 2nd Fix Nailer
Similarly to 1st fix options, when choosing a 2nd fix nail gun you have power and nail option types to consider. If you need to use the tool daily, Paslode is a great option with their combo fuel and battery powered nailers.
DeWalt and Makita offer battery powered ones which are ideal if you're used to using one brand already as you'll have the batteries and accessories to get started.
Beyond power source, the types of nails you want to use is another deciding factor. Brad nailers are a type of finishing/2nd fix nailer which use 18 gauge brad nails. These have small or no head so they can be completely embedded in the wood. Pin nailers are another type which use 23 gauge headless nails, these are great for carpentry work or holding materials in place while glue dries. These two types however are smaller and won't hold on heavier projects. For a more standard finishing nailer, look for ones compatible with 15 or 16 gauge nails.
Here are some more comparisons (focussing on key differences here) to show you the range of factors to look out for!
Finishing Nailer Options in Store:
Paslode IM65 F16 Brad Nail Gun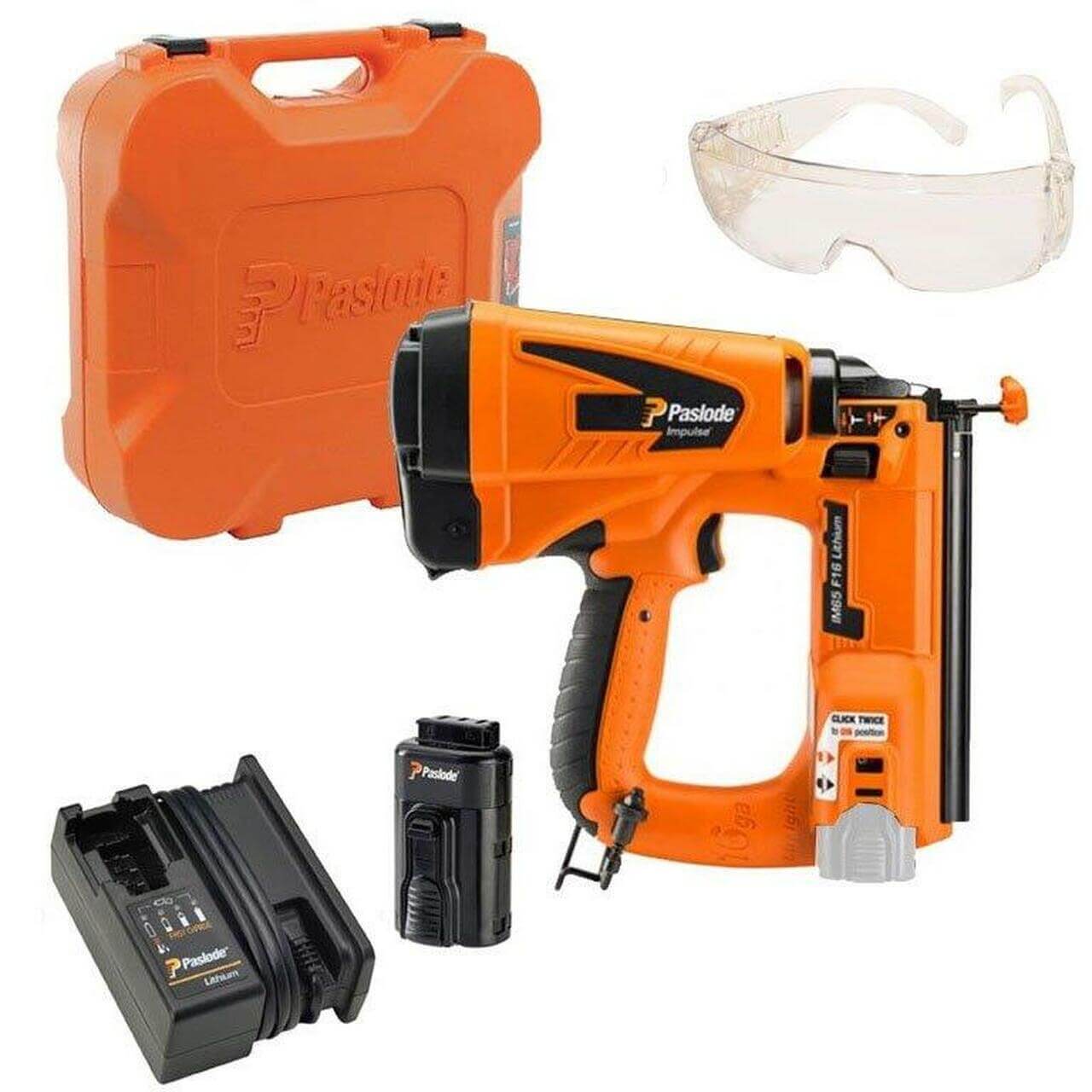 Features:
Ideal for door stops, tongue & groove panelling, architraves, window casing, skirting boards, MDF fixing & beading
16 Gauge Nails, 100 nail capacity
Internal combustion motor, fuel + battery
Fires 2-3 nails/sec
DeWalt DCN660 18V Brushless Nailer (Available as single, or twin kit)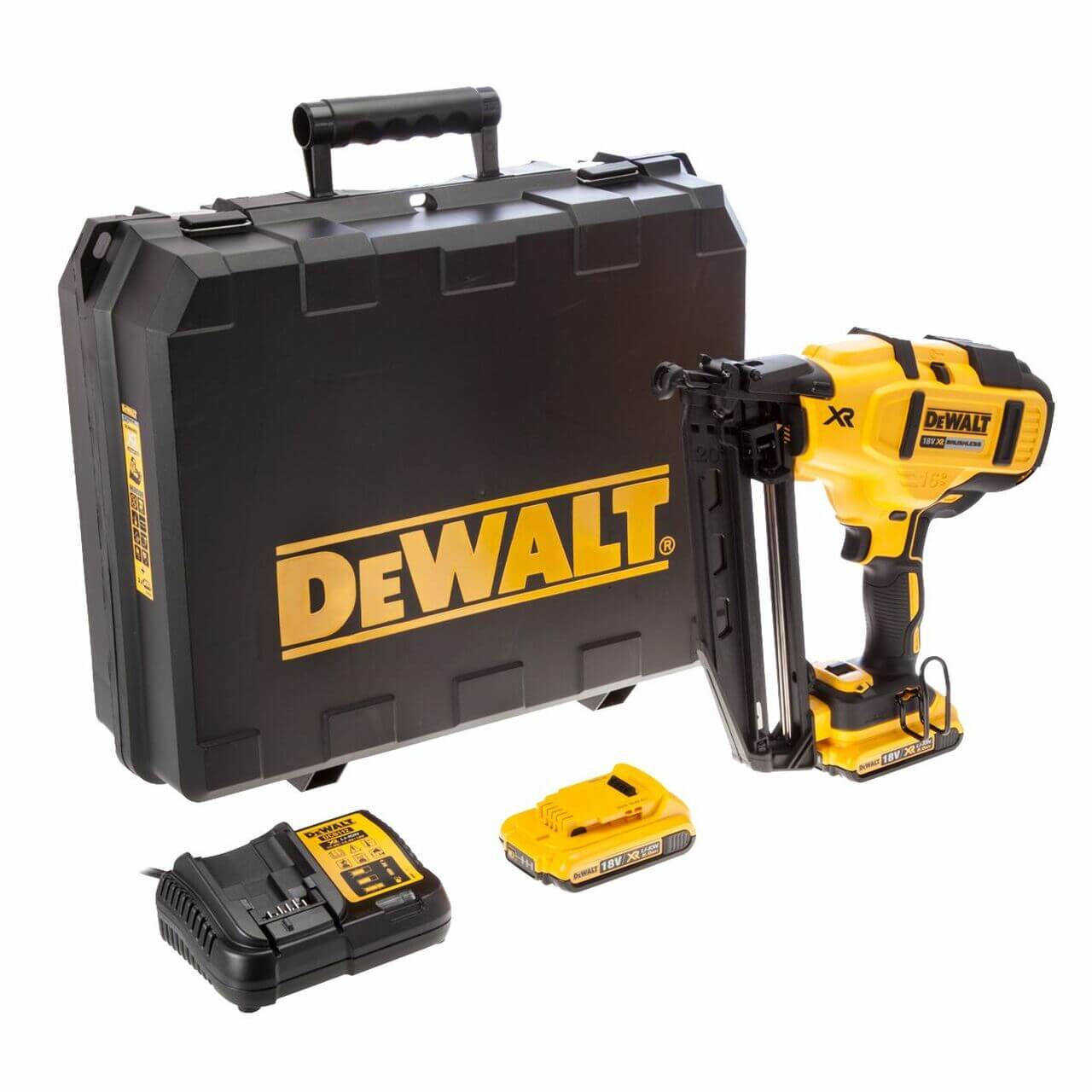 Features:
Long runtime, quick readiness, less recoil
Accepts 32-63mm 16 Gauge Nails
Brushless motor, battery powered, can fire a 63mm nail in soft wood or a 50mm nail into hard wood
Makita DBN600 18V 16 Gauge Nailer

Features:
Accepts 25-64mm 16 Gauge Straight Brad Nails
110 nail capacity, 800 shots per charge
Modes to fire sequentially or in bump firing mode
Paslode IM65A F16 Angled Brad Nail Gun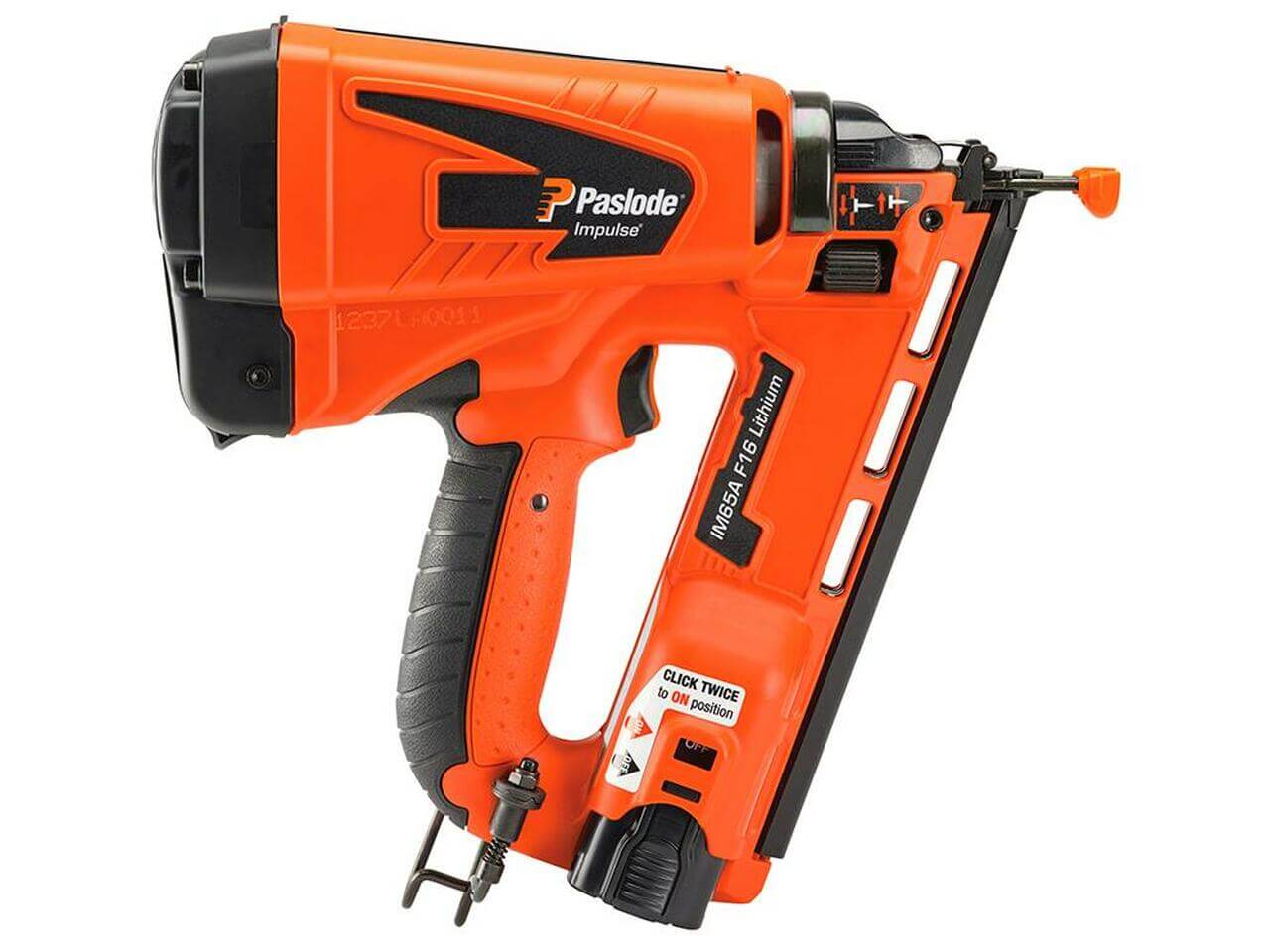 Features:
Angled to work in hard to reach spaces
Fuel and battery powered, 30J of power
2-3 shots per sec, 100 nail capacity
Accepts 32-64mm brads
If you need any more help choosing a nail gun feel free to use our live chat, email or phone us and one of our power tool experts can help you out!